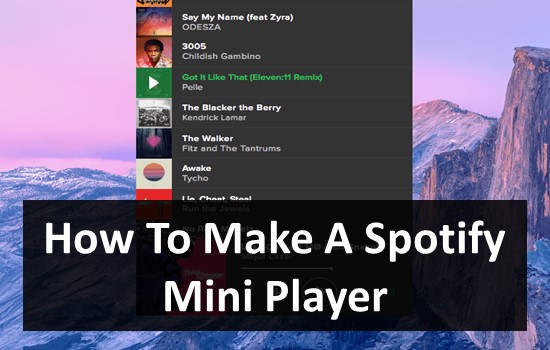 Spotify Mini Player: Spotify is a one-stop solution for every music lover. More than 200 million people are using this service to listen to music online. No matter what kind of music you like, you can always find them on Spotify. If you have never used Spotify before then you should not miss the chance of using this amazing music streaming service. The best thing about Spotify is that it is available as both free and paid service. The features are almost the same for both but there are some noticeable changes in the premium version. In the Spotify premium version, you will be able to download songs for offline streaming and it is also free from all types of ads. Visit the official Spotify website to download it for your Android, iOS, Mac or Windows devices.
Though you can download Spotify apps for your devices for free but playing songs with them will require opening and closing of the Spotify app. You can also use the web player to use Spotify by signing-in with your account. The only disadvantage of using the web player is that the account playing history will not be synced with the apps and web version. There comes many times when you want to switch the Spotify to a mini-player from where you can get the all Spotify work done. Unfortunately, this is not possible with the official Spotify app but there are always some ways available out there to do it. The same goes for this one too and there are some ways out there that can be used to get Spotify mini player on your devices.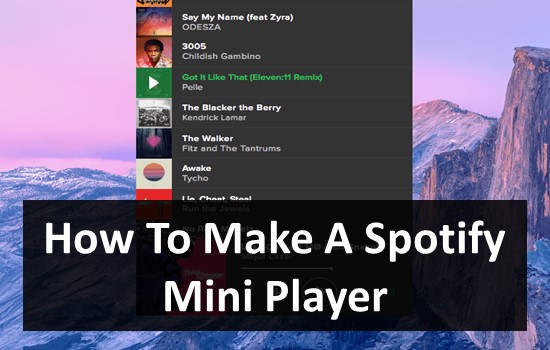 Here in this post, we are going to tell you everything about Spotify mini player and will tell you about different methods to get it on your devices. It doesn't matter if you are using a Windows PC, MAC, iOS or Android device because we have mentioned the ways to get them on each device. Remember that you will definitely need a Spotify account for that and these methods will work with a free account also. Spotify Mini Player will give you some extra control over Spotify features and you don't have to worry about anything since these mini players will sync your data in them so you can play your playlists or add songs to your account using them.
What Is Spotify Mini Player?
Well, don't get confused about it because Spotify mini player is not a thing from Spotify officially but it is a user-created thing. Basically, when you are using Spotify on your desktop or mobile devices then you might be using the web version or the Spotify official app. A Spotify mini player will work as a gadget that allows you to do basic stuff like changing music, adjusting volume, etc. without using the Spotify app or web player. There are some launcher apps for Android available out there that allow you to create a Spotify widget on the home screen but it is not possible without using a third-party app. A Spotify min player is a standalone app that works without any additional apps or tools.
Read also spotify can't play song
How To Make A Spotify Mini Player On Windows
Create A Spotify Mini Player Using Chrome
The first and the best method to create a Spotify Mini Player is by using the Chrome browser on the desktop. If you are using the Chrome browser on your PC, then you can take advantage of Chrome's built-in app player to get a Spotify Mini Player that will help you to enjoy every Spotify feature without using the web player or the Spotify app. Below we have mentioned a step-by-step guide to create a Spotify web app to run Spotify using Chrome.
First of all open Spotify on your Chrome browser.
Now log-in with your account on open.spotify.com.
Press CTRL+R to open the Run console.
Now copy-paste or type below code in the Run box.
chrome –app="https://play.spotify.com"
Press Enter or click on OK.
Spotify will start running as an app.
You can resize the Spotify window according to your needs.
Simply click on the Window button next to the Heart Button.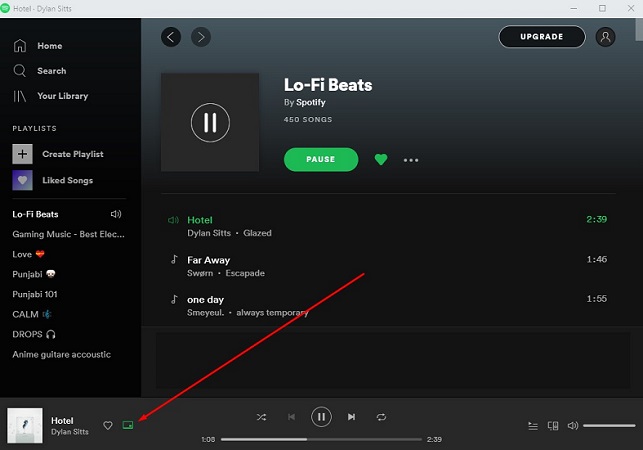 A floating Spotify min player will appear on the bottom-right corner of your screen.
You can use this small floating Spotify with options like pause, play, next and previous songs.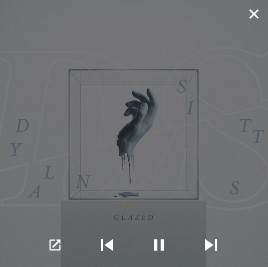 Download Spotify Mini Player Third-Party Apps
Alfred Spotify Mini Player
Alfred is currently one of the widely used third-party Spotify players for Windows. This app will require you to setup the workflow and it can be done easily by following some steps. All of the necessary files come with the package and you just have to do certain settings to set up your own Spotify mini-player on PC with the options you would like to enjoy. The best thing about this player is that it works on both Windows and MAC PC devices. You can visit the official Alfred Spotify mini player website to download the latest version of this app and to find out the setup documentation of this app.
Spotify Based Mini Player Spofy
Spofy is a WPF-Based Spotify mini player that doesn't require any setup like Alfred mini player. This app comes as an executable file which means you can just download the installer of this app and install it on your devices. Well, this app will work only with Windows XP, Vista, 7, 8 and 10 devices so if you are looking for Spotify mini player for MAC, then this is not for you. Also, remember that Spofy will work only when you have both Spofy and the official Spotify app installed on your device. You will get the advantage of having mini player for Spotify using this app and you won't have to open Spotify app, again and again, to change the songs or to make changes to your account. Use the below link to visit the download page of Spofy app.
How To Create Spotify Mini Player On Mac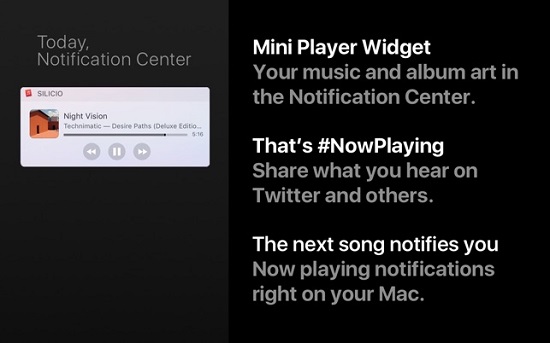 If you are using a MAC PC, then you can try the Google Chrome method mentioned above to get a mini player of Spotify without downloading any third-party tool. If you don't want to use that, then you can try the Silicio app for MAC. This app is free and can be downloaded from the iTunes Store. There are many apps with a similar name available out there so beware of the fake apps. We have linked the official download link of the Silicio app for MAC below that can be used to download this app right from the iTunes Store. The developer keeps updating the app so you can expect some more features to show-up in this amazing app. Also, it lets you customize the options to get displayed on the mini player which is just like the cherry on the cake.
Best Spotify Mini Player Apps For Android
The latest version of the Spotify app will no longer serve a resizable widget on the Android devices. Millions of Spotify users who were using it on their Android devices are now looking for an alternate way of getting it back. Well, you don't have to worry about anything since there are a couple of ways available by which you can get the Spotify widget on your home screen as a Spotify mini player. This mini player or widget provides all necessary functions like playing songs, pausing them, next/previous songs, etc.
If you are using the latest version Spotify app on your Android devices, then you can long-press on the home screen to bring options. Now click on Widgets and scroll down to Spotify widget. Just long-press on the widget and drag it to the place where you want it to get displayed. Spotify's latest version app will provide only 4×1 size of the widget and you will not be able to resize it.
The second way to get it back is by using an older version of the Spotify app that comes with an in-built option to create a widget. You will need to download Spotify APK from a third-party website like APKMirror, UptoDown or APKPure that have Spotify v8.15.16.178 since this version has this feature. Below we have provided a direct download link for this version of the Spotify app and if you want then you can also do a Google search if this Spotify APK is not working for you.
Read More what is ofc
Final Words
So this is how you can make your own Spotify mini players and get the best out of your Spotify experience. Spotify is definitely one of the best services available right now to stream music online without downloading. Almost all popular music albums and movie songs get released on it so you won't miss any latest music by using Spotify. If you are facing any issues with any method mentioned on this page, then you can ask us for help via the comments below. If you are using another app or know any other method to create or get Spotify mini player widgets, then let us know about them so we can include them to this list.
---