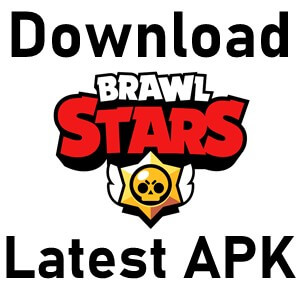 Brawl Stars APK: Supercell, after the huge success of mobile games Clash of Clans and Clash Royale, has launched yet another excellent game called Brawl Stars on the Canada App Store. It is an addictive brawling game that has got 1 million downloads already on Google Play Store. With well-designed characters and superb animations and great voice acting, this game is right on the steps of Supercell's predecessors to winning the hearts of crowds. It is absolutely free to play as well as download, however, some game items can be bought with real money if the users want, but they are not necessary.
Brawl Stars also contains several fun rowdy game modes for the users to choose from. It is a team-based action game that requires teamwork with the computer or your friends. The characters in this game are called Brawlers which can be collected and upgraded as you reach higher. These brawlers can be robots, ninjas, cactus, wrestlers, etc. Each brawler possesses a unique ability. You can choose the brawlers before each fight so as to win it. All these Brawlers are categorized into different classes such as Healer, Skirmisher, Heavyweight, Sharpshooter, Thrower, Fighter, Toxic Assassin, Dashing Assassin, and Stealthy Assassin.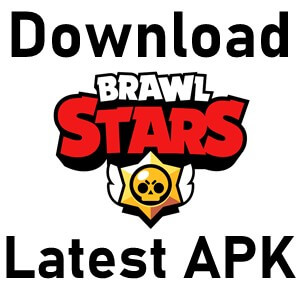 The game will start by providing the first Brawler Shelly, and then by playing, you can unlock the other Brawlers as you open brawl boxes. You can also buy them in the store of this game using your real money. Gathering all the Brawlers does not end the game though, as you will need power points and coins to upgrade each of them for stronger attacks and better stats. In order to play or download this fantastic game, you must be at least 13 years of age. Brawl Stars has some really cool features that attract a huge chunk of game lovers.
Also Read fl studio mobile apk
Brawl Stars Game Features
Multiple Game Modes – In Brawl Stars, most of the events or game modes need teamwork. But there is one solo Showdown mode that does not require a team but your mission is to kill all the other players. Also, there is an option for Duo showdown too, that is, for 2 players. So you can play this game however you want and you don't always need to ask your friends whenever you want to play it.
Gem Grab and Heist – Gem Grab is an interesting game mode in which there are two teams each containing 3 players who compete to get gems produced from the gem mine. Once a player dies in the game, the respective team will have to resign all the gems that they collected. And after one team gets 10 gems, a countdown will start for 15 seconds. During this time, the teams have to hold on to the gems and try not to get killed. After the countdown ends, the team that has more gems left wins the game.
Heist is quite similar to Gem Grab where your objective is to destroy the opposing team's gem safe in a given time. If neither of both teams' safe gets destroyed before the time ends, then the team that caused more damage will ultimately win.
Brawl Ball – Brawl Ball is like basketball played through the characters of Brawl Stars. Two teams competing with each other having 3 players each, need to take the ball into the opposite team's goal in order to win. The team which scores two goals or more goals than the other team at the end of the given time is the winner. The fun thing about this mode is that you can choose brawlers that have a Super so they can destroy the obstacles in order to reach the goal quickly.
Bounty and Boss Fight – Instead of chasing the other team in a gem hunt in Gem Grab, you need to collect stars in order to win Bounty. Each of the players starts with a 2-star bounty above their heads. Once you destroy an enemy, the bounty on your head will rise by one star, and the bounty of the Brawler who dies will be reset to 2 stars. The team that has more Bounty stars wins the match.
Boss Fight is an exciting event to see how long your 3-player team can last against a Boss Robot. A timer is displayed to show the anger levels of the Big Robot during the match. The difficulty level is initially set to match the lowest member of the team and you need to defeat it as the difficulty eventually rises with each next level.
Big Game – Big Game is different from other modes. It is a 1V5 game where one Big Brawler fights against a team of five. The Big Brawler has some advantages like increased damage output and high health but it loses self-healing ability. The Big Brawler needs to stay alive as long as possible to win the game, and as for the 5-hunter team, they need to kill the Big Brawler if they want to win. If the Big Brawler survives for more than two minutes, it wins the match otherwise the hunter team takes over the win when the Big Brawler dies within two minutes of the match.
Latest Version Brawl Stars APK File Information
| | |
| --- | --- |
| App Name | Brawl Stars |
| File Size | 151.4 MB |
| Latest Version | v33.151 |
| Operating System | Android 5.0 and Above |
| Developer | Supercell |
| Last Updated | March 2021 |
Download Brawl Stars APK | Brawl Stars Unlimited Money/Gems
You can head directly to your respective app store to download Brawl Stars game for your smartphone devices. This game is free but there are some in-app purchases available in it that require real money. If you don't want to spend money in buying apps and games then we will recommend you to download Brawl Stars APK file from this page. This is Brawl Stars Pro APK that comes with all in-app purchases. If you don't know how to install an APK file on Android devices then you can follow our APK installation guide mentioned below. So, don't wait and download Brawl Stars full version APK and start enjoying it even more.
APK Installation Steps:
The first step will be to enable the "Unknown Sources" setting from the Android Settings menu.
Open Android Settings and navigate to Security Settings.
Scroll down and find Device Administration settings.
You will find an option named "Unknown Sources".  If the option is disabled, just enable it.
Now, head back to the Downloads folder and click on the Brawl Stars APK file.
Tap on Install and wait for the installation to finish.
Once it is done, open the app and you will be able to use it without any issues.
Read About New Lucky Patcher APK
Brawl Stars Android Gameplay Screenshots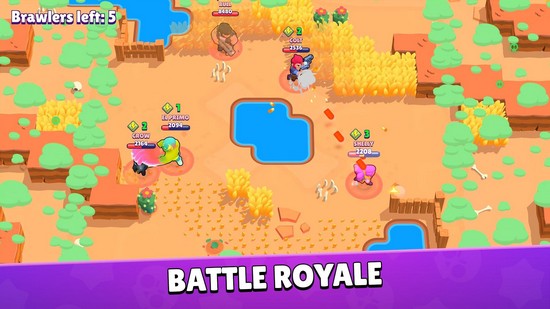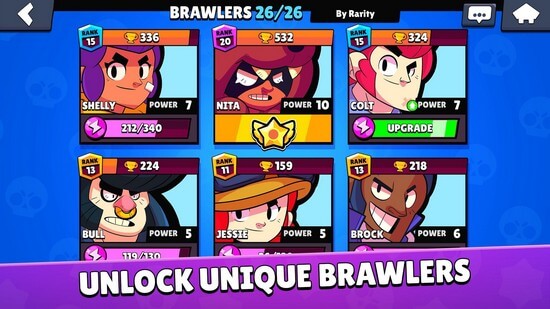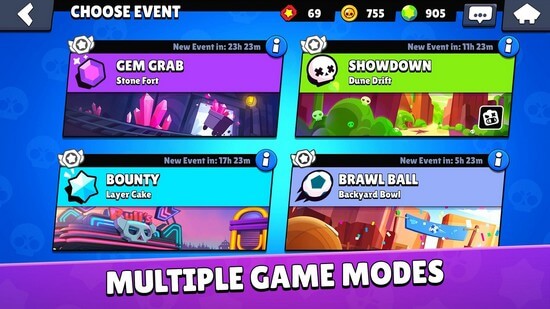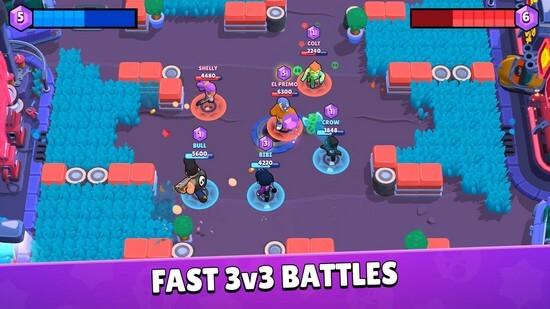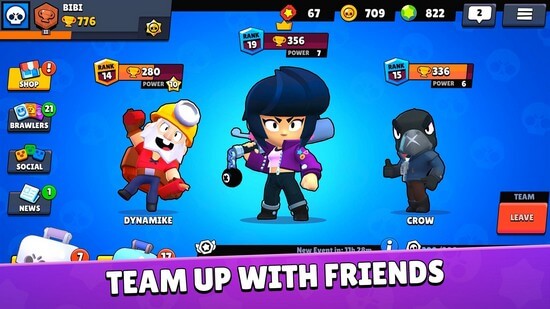 Final Words
Other than the above features, there are also Hot Zone, Robo Rumble, Siege, and several other game modes for team-vs-team matches. No matter what sort of gameplay modes you like, you can definitely find it in Brawl Stars. Supercell has developed Brawl Stars with attention to detail from the cartoon graphics to the meticulous map designs as well as the multiple varieties of game modes.
This team-based action MMO game is free to play and download and is very simple and fun to play during any break as most of the matches last not more than 5 minutes. Some hardcore serial players may find it too simple though, but even then, Brawl Stars is one of the most popular games played worldwide that continues to dazzle the masses. By downloading this APK file, you won't regret it.
---