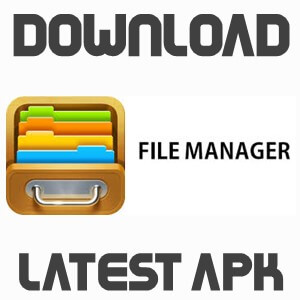 File Manager APK: Your phone is your connection to the world. It's the always-available PC of our modern computing era. And whether your work involves presentations, PDFs, documents, or images, you're bound to find yourself fumbling around with files on your pocket-sized screen sooner or later. Any type of file that you save to your Android will show up in a file explorer app. This includes images, music, documents, videos, APKs, PDFs, and everything else you could think of. You're probably familiar with how a basic file structure works. Android's file structure is very similar to any other, in the sense that you can create new folders and files, and generally organize everything to your liking. Most smartphones come with a file manager app, which is usually accessed from the home screen. It lets you perform basic tasks to the files on your phone.
These include deleting, renaming, and sharing documents that you've downloaded, as well as managing photos and video clips that you've taken with your phone. However, there are many alternative file manager apps. They allow you to do more sophisticated things, such as accessing files in folders that the basic file manager included with your smartphone may keep hidden from you. Using an alternative file manager like File Manager APK, you can also directly access files from your cloud storage account. Plenty of us uses File Managers to keep track of all of the many files we have. While there are dozens of them available on the Google Play Store, many don't offer the features or ease of access that you want or need in a file manager. That being said, the quality of these applications has improved vastly over the years.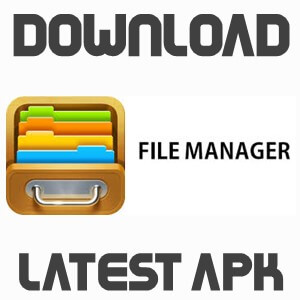 File manager apps aren't always the flashiest or most celebrated tools on a smartphone or other mobile device. However, they provide a much-needed service when it comes to organizing your files. When the default file manager app isn't sufficient for your needs, consider resorting to using the File Manager APK. This highly-rated app is a step-up from the basic file managers that come preinstalled on Android phones. On its main screen, access to your files is organized under categories such as Main Storage, SD Card, Downloads, Images, Audio, Videos, Documents, etc. File Manager APK is a lightweight and clean file manager app that makes it easy to manage all of your files while supporting cloud storage options. With utilities such as File Sharing and Storage Analysis, this is perfect for keeping all of your files organized.
File Manager For Android Features
Access From PC – You can access your android device storage from PC to manage files on your local android device using FTP (File Transfer Protocol). This FTP a standard for transferring files over the Internet. This standard works as a digital language, enabling a software program at one end of a connection to communicate with a software program at the other end without data being lost or confused along the way. In terms of business use, it's a more secure and reliable way of transferring data between colleagues, clients, and other companies than the basic facilities built into a Web browser. This is a very useful feature that is provided by File Manager APK.
Image Viewer, Music Player & Text Editor – While you can browse your files, sometimes you'll have to use another app to view them. So, if you are looking through your DCIM folder and you want to open a picture, you sometimes have to open it in the Photos app. Some managers have support for viewing files directly within the manager app itself, exactly like File Manager APK. This is part of what makes a good file manager. You can choose to use these built-in utilities for convenience. It comes with built-in viewers and players for various file types, so you can watch videos and play music directly from it.
Storage Analyzer – File Manager APK has an incredibly handy system for freeing up storage on your phone. The app continuously analyzes your storage and offers up intelligent suggestions for superfluous files you can safely delete. This includes things like duplicates, temporary files, and unusually large items. It works seamlessly with Google Photos and will prompt you to remove local copies of any images or videos that are already backed up to the cloud. It'll even look for apps you haven't opened in weeks and then suggest uninstalling them to clear some room.
Compress Files – The APK makes it easy to compress files by using various archiver tools like zip, winzip, rar, winrar, and 7zip. You can create zip packages of your files, and extract files from zip and RAR packages. Compressing files is the process of making them smaller in terms of the number of bytes of data that they contain. Compressing data files allows you to store more files in the storage space you have available. Lossless compression, used in zip file technology, will typically reduce a file to 50 percent of its original size. However, you will not see a difference in the file size if your zip files are already in a compressed format, such as MP3 audio files or PDF text-only files.
Integration With Other Storage Services – File Manager APK is also able to integrate with a wide variety of internet-based storage services including Google Drive along with Dropbox, Microsoft OneDrive, and your own private servers. In this way, it then proceeds to serve as a streamlined interface for managing all of your stuff and transferring data between different locations with ease. You access your files through its main screen by tapping button categories (Recent Files, Pictures, Music, Videos, Documents, etc). From this screen, you can also manage your files on Amazon Cloud Drive, Dropbox, Google Drive, OneDrive or access files on a server through FTP or LAN. You can even transfer your files to another computer or mobile device through Wi-Fi.
Latest Version File Manager APK File Information
| | |
| --- | --- |
| App Name | File Manager APK |
| File Size | 7.1 MB |
| Latest Version | v2.6.6 |
| Operating System | Android 4.4 and Above |
| Developer | File Manager Plus |
| Last Updated | April 2021 |
Download File Manager APK | File Manager Plus App Download
File Manager is used by every smartphone user and if you are looking for a simple yet useful file manager apps for Android, then you can download File Manager APK. This app is built by the File Manager Plus team and it comes with no-ads and external casting support. One of the best features of this app is Android to PC file transfer. If you want to enjoy the premium features of this app then you need to download File Manager premium APK from this page. We have tested this app ourselves and then provided it on this page. We will keep the File Manager download link updated with the latest version, so keep visiting this page. Also, you can follow the File Manager installation steps mentioned below if you don't know how to install an APK file on an Android device.
File Manager APK Installation Steps:
The first step will be to enable the "Unknown Sources" setting from the Android Settings menu.
Open Android Settings and navigate to Security Settings.
Scroll down and find Device Administration settings.
You will find an option named "Unknown Sources".  If the option is disabled, just enable it.
Now, head back to the Downloads folder and click on the File Manager APK file.
Tap on Install and wait for the installation to finish.
Once it is done, open the app and you will be able to use it without any issues.
File Manager APK For Android Screenshots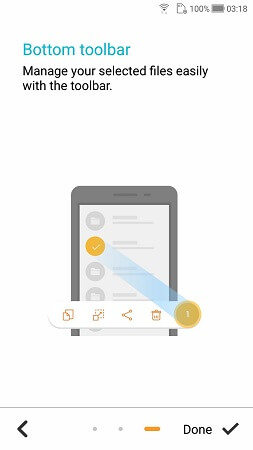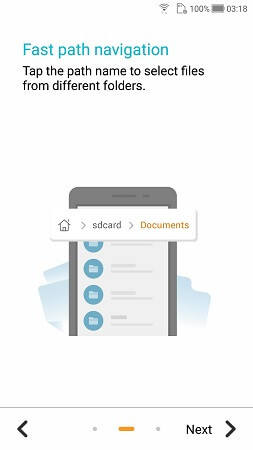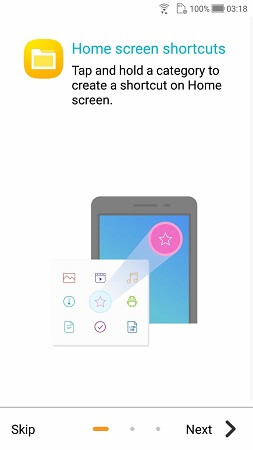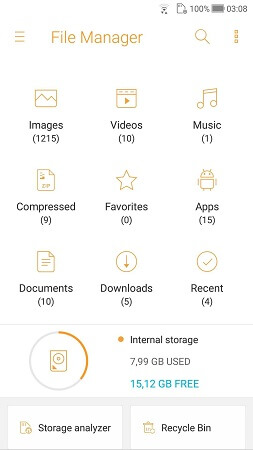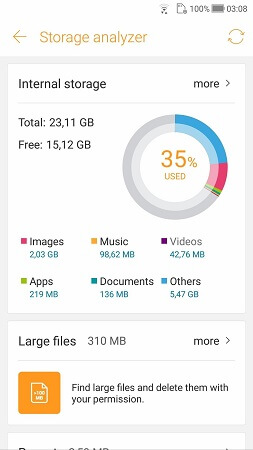 Final Words
One of the downsides of Android compared to desktop operating systems is its apparent lack of options to deep-dive into the OS and manually manage your files. While an unrooted Android OS doesn't, by default, offer many of these options, there are many great file manager apps that will give you that granular control you want. Whether you want to explore the root directory of your phone, encrypt apps, or just manually move, create and delete folders on your device, the File Manager APK will see that all your needs are met with ease. User interface matters a lot in a file explorer, and this app does it best. The layout of this app makes it incredibly easy to navigate, so you can quickly find the file you're looking for.
If there is a folder that you access often, you can just add that folder right to your home screen, and bypass the file explorer all together. You'll also have the option of using your PC to manage your files wirelessly, using FTP. Additional tools in this speedy app include a music file player, text editor, and viewer for your picture files. Overall, File Manager APK is a well-rounded and intuitive file manager that handles all the file management tasks most business users will need on a phone. It is definitely a significant upgrade from the default file managers that come preinstalled on most Android devices.
---