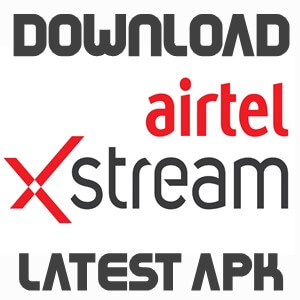 Airtel TV APK: For those that saw the transition from on-the-desk landlines and street payphones to the now widely spread network of mobile handsets, you can fully appreciate the journey of the good ol' television. From the analog big-bodied monitors that we used to view limited programming on to the versatile pay-TV channels, and now mobile TV, like the Airtel TV app. The journey has been remarkable. If you're using Airtel, you can access the Airtel TV app right now for free. Airtel's Xstream service gives customers access to a curated list of English and vernacular content along with live TV channels on their smartphones. Now the newer generations can enjoy the Airtel Xstream library of content on their Android TV.
Users should note that the curated list of content is there on the Android TV app, but it does not have the live TV channels the service offers. When used on a smartphone, the service gives users access to 350+ live channels. It makes sense not to offer the same on the TV as then people would have no reason to move to an Airtel Set-top-box. Once you have installed the app, you can open it. You will be prompted to enter your postpaid or prepaid mobile number associated with the Airtel Xstream account. In case you have a broadband or DTH subscriber, you can enter your mobile number associated with that account. Then you will receive an OTP on your registered mobile number, just enter that and you will be through.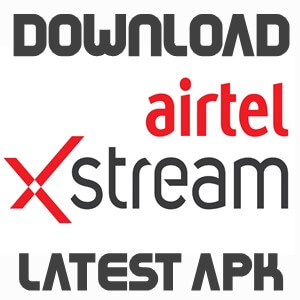 Airtel Xstream app customers can access the content of a wide variety of OTT platforms such as Eros Now, Hungama, SonyLIV, ZEE5, Hoichoi, and ShemarooMe. It is also content from international production houses. Airtel Xstream, the Web streaming service that was earlier exclusive to Airtel users, is now available for all. With the new update, you can watch your favorite content on Airtel Xstream even if you're not on the Airtel network. The service is available at Rs. 49 a month or Rs. 499 a year. Apart from watching content, Airtel Xstream lets you download any of the listed movies or shows for offline access. You can also share your favorite content directly from the Airtel Xstream app. It also provides multi-device access to let you use a single login on up to five devices. Additionally, you can use the Xstream app on your mobile phone and cast your content to your TV.
Airtel TV App For Android Features
13 Language Options – Globally, as OTT platforms grow from strength to strength, it has fuelled a demand for localized content. The demand for content localization and access to services like dubbing, subtitling, and translating have also grown significantly. With the world becoming increasingly interconnected, the language services market is also booming. Airtel TV APK has done a commendable job with regard to this aspect. It offers content in 13 different languages, paving the path for other OTT platforms too. Content in regional languages like Kannada, Malayalam, Gujarati, Bengali, and so on, is accessible easily.
Voice Search – The Airtel Internet TV set-top box remote comes with a dedicated voice search button that performs differently, based on the context. In Live TV mode, you can press the button and speak to search for channels, programs, and recordings. This is super handy if you want to watch a particular channel but don't quite remember its channel number. Voice Search offers you an alternative to browsing through entire channels, or manually look through the channel guide. However, during actual use, the Voice Search option is still either a hit or a miss. Sometimes, it struggles to catch what you are saying if there is even a slight amount of other noise in the room.
Live TV Channels On The Mobile App – The mobile app version of Airtel TV APK offers enough content to keep you glued to your screen for hours on end. In addition to the normal content provided by OTT platforms, the Airtel TV APK also offers the Live TV option. This means that you get to watch and access television channels via the means of an app. Airtel is also expanding its Airtel live TV service to the Web. The company has reportedly been testing it for a while, and it is finally offering the feature on the Web version. Previously, Airtel TV was only available on Android and iOS devices, but the consumers will now be able to access it on desktops, laptops, and any other device that supports a Web browser. However, it must be mentioned that the web version of Airtel TV does not offer the Live TV feature.
Premium Content Unlocked – Airtel offers the Xstream service for free to its prepaid, postpaid, broadband, and DTH users. In the case of prepaid customers, the service, however, requires an eligible plan to provide access to premium content. Airtel prepaid customers can go for the Xstream Premium subscription at Rs. 49 a month or Rs. 499 a year. The same prices have now been extended to non-Airtel subscribers. With the APK however, you get access to all content without having to pay the subscription fee. It is important to highlight that despite taking the subscription, Airtel TV APK will show you banner and pre-roll ads. This is unlike traditional OTT platforms that don't serve any ads when users have subscribed to their premium plans.
Multiple Profiles – Profiles allow each member of the family to have their own recommendations, watch history, season progress, and above all, a separate watch list. Airtel TV APK offers as many as 5 profiles per account. On enabling the personal profile option, you get recommendations catered to your individual tastes. The new profiles can be deleted as well, and they have colored avatars to distinguish themselves from each other. This feature, according to a survey conducted in 2020, was found to be liked and appreciated by over 92% of Airtel TV app users.
Latest Version Airtel TV APK File Information
| | |
| --- | --- |
| App Name | Airtel TV APK |
| File Size | 32.6 MB |
| Latest Version | v1.0.9.184 |
| Operating System | Android 5.0 and Above |
| Developer | Airtel |
| Last Updated | May 2021 |
Download Airtel TV For Android | Airtel Xstream APK
If you are looking for apps to stream movies, TV shows, and series online then you can consider downloading Airtel TV APK. Since many websites have taken down the official Airtel TV app download links from their website, you will have to download it from third-party websites like us. We will keep the link updated with the latest version Airtel TV APK, so keep visiting this page to know about it. Also, if you are looking for an Airtel TV update or Airtel TV APK for PC, you can download this file and use it without any worries. We have shared the Airtel TV installation steps below which can be followed by those who don't know how to install an APK file on Android mobile and tablet devices.
Airtel TV APK Installation Steps:
The first step will be to enable the "Unknown Sources" setting from the Android Settings menu.
Open Android Settings and navigate to Security Settings.
Scroll down and find Device Administration settings.
You will find an option named "Unknown Sources".  If the option is disabled, just enable it.
Now, head back to the Downloads folder and click on the Airtel TV APK file.
Tap on Install and wait for the installation to finish.
Once it is done, open the app and you will be able to use it without any issues.
Airtel TV Latest Version Screenshots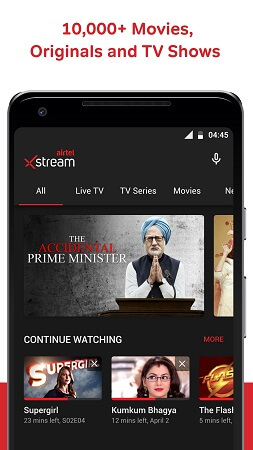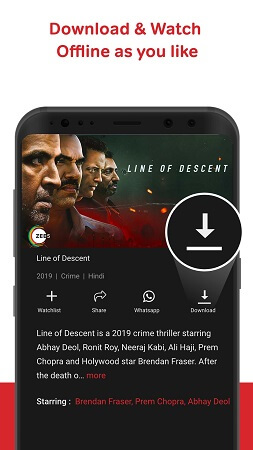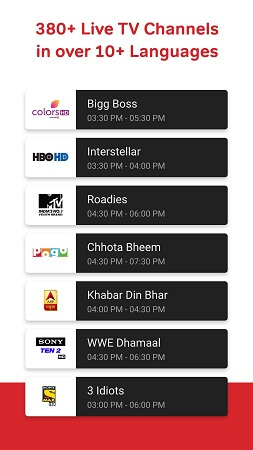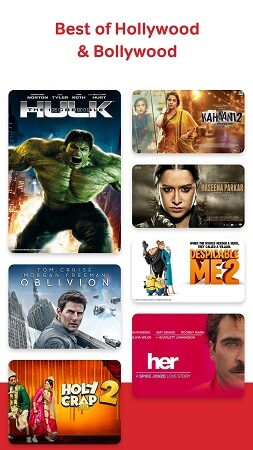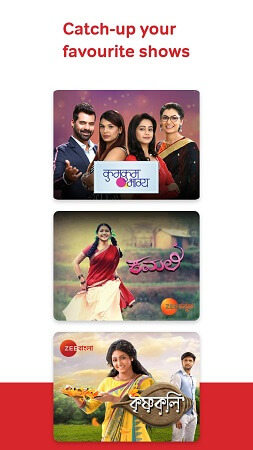 Final Words
Media consumption across the globe is increasingly happening in digital formats. The increase in the number of devices capable of supporting digital media along with increasing internet access speed has provided consumers with an option to access media content of their choice be it information, entertainment, or social activity anytime, anywhere. Online media consumption has shown tremendous growth over the past few years. Among the digital devices, mobile devices have taken over as the preferred medium of consuming online media. The smartphone market has seen unprecedented growth in the last 5 years. The rise of digital media players such as Netflix, Hulu, Amazon, Airtel TV, SonyLIV, etc. is challenging the traditionally maintained supremacy of the television as the main entertainment hub.
Airtel TV is one of the main service providers for direct satellite streaming in India. This official app allows users to access all their services directly from their Android smartphones. This means you'll have all of the channels you're set up with at home, right in the palm of your hand when you're out on the go. The internet has been and continues to be a disruptive force impacting distribution and consumption channels for media. With better networks, coverage, and advanced technologies (3G, 4G / LTE) the data consumption across the globe has risen and only seems to be on an upward trajectory as of now.
---