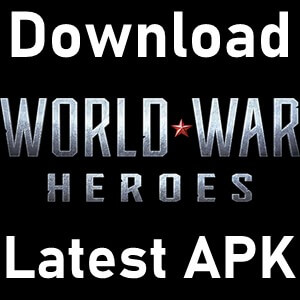 World War Heroes APK : People who consider themselves avid gamers have played countless first-person shooter games. These first-person shooter games develop their settings to enhance the plot over time. Some games have plots concerning modern time, while some take us back to the history of wars and battlefields. World War Heroes, as the name indicates, is an online multiplayer video game that is set in a period of the 1940s with muddy battlefields and destroyed cities. It is a first-person shooter game created by Azur Interactive Games Limited, for Android as well as iOS platforms.
The users in this gameplay the important battles of World War II. Moreover, you can compete on different sides throughout the game modes according to your choice. Containing a wide variety of spectacular features such as maps, weapons, etc; the virtual controls of World War Heroes are flawless. You can have your game character run miles, heal himself, and throw grenades and bombs. The automatic shooting feature is activated by default, but the settings menu has an option for you if you wish to turn it off. You can play in the classic Deathmatch mode in teams or individually. The bomb deactivation mode, which is very popular among users allows you to drive tanks as well.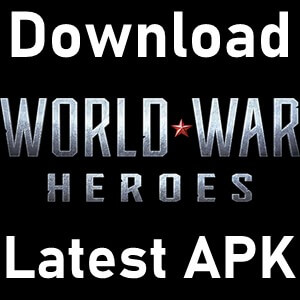 World War Heroes includes 7 typical settings similar to the beaches of Berlin or Normandy in remains, along with numerous weapons and different types of vehicles. As you fight through the game, you'll receive various awards by opening boxes with resources where you will also get armor and other equipment needed for the war. These rewards can also be bought using real money, but it is not necessary as all of the game's content can be unclocked without using real money if you play it enthusiastically and consistently.
World War Heroes Game Features
World War Heroes has 7 game modes for its users to enjoy by changing according to their choice.
1) Bomb Mode – Here, players are divided into 2 teams. The objective of one team is to plant a bomb they are carrying on any one spot by going through the map. The other team has to stop the bomb from being planted by killing the opponents. This mode requires teamwork if you want to win.
2) Deathmatch – Your objective is to keep killing anyone who crosses your path. As you kill, your score will increase. Each round has a fixed time period. The player who has the most number of kills will win.
3) Team Battle – This mode is very similar to Deathmatch, the only difference is here you will play in a team. The players will be split into two groups. The teams have to attack each other, and when a particular team's player is killed, the opponent team will get a rise in their scores. Players can also respawn after they are killed. The team having the most number of kills wins. In this mode though, teamwork is not that vital to winning, all you need is amazing assassinating skills.
4) One-life Battle – This mode is nearly the same as the above game mode. But the twist here is that you only get one life, that is, if you die you cannot respawn yourself. Each team member needs to kill more and more members of the opposing team without getting killed themselves in order to secure their win. The game will end when only one player survives, and whichever team he belongs to, will win.
5) Hardcore – As the name itself suggests, this game mode is not advisable for beginners. Players who are well-aware of the gameplay tactics and techniques of World War Heroes can play the Hardcore mode. The damage dealt with weapons gets buffed up to the maximum level here. So tactics are crucial for the players as they can easily get killed with one to two shots.
6) Team Deathmatch – In this mode too, there are two teams. They fight each other to achieve domination. The team which has the highest score at the end wins the game.
7) Custom Mode – This game mode allows the gamers to create their own rules within a game. You can play in a custom lobby where you can find other people too. The whole game is controlled by you so you can choose however you like to play this game.
Soldiers and Weapons Constituting World War Heroes
1) Soldiers – This game has a variety of soldiers to play with, that is; Snipers for long-range combat, Medics who heal injured soldiers so they can get back to the battle, Support class good at suppressing fire to enemies, and Assault class that fights in the front to kill enemies.
2) Weapons – World War Heroes offers 57 unique weapon types, which were all used during World War II. These weapons are classified into different types including Shotguns, Rifles, Assault, Rifles, Pistols, etc. There are other specialized weapons present in the game too like explosives and anti-tank rocket launchers.
Latest World War Heroes APK File Information
| | |
| --- | --- |
| App Name | World War Heroes |
| File Size | 505.2 MB |
| Latest Version | v1.25.2 |
| Operating System | Android 5.0 and Above |
| Developer | Azur Interactive Games Limited |
| Last Updated | March 2021 |
Download World War Heroes APK [Unlimited Gold/Money]
If you like playing games based on World War, then you should definitely download World War Heroes for Android. The best thing here is that this game is free and you can play it as long as you want without paying a single penny. Also, it runs perfectly fine on all types of Android smartphones and tablet devices. If you are someone who likes tweaked apps and games then you can consider downloading World War Heroes APK from this page. This is actually World War Heroes unlimited money and gold APK which will give you unlimited in-game currency. We have also added the World War Heroes installation steps below.
APK Installation Steps:
The first step will be to enable the "Unknown Sources" setting from the Android Settings menu.
Open Android Settings and navigate to Security Settings.
Scroll down and find Device Administration settings.
You will find an option named "Unknown Sources".  If the option is disabled, just enable it.
Now, head back to the Downloads folder and click on the World War Heroes APK file.
Tap on Install and wait for the installation to finish.
Once it is done, open the app and you will be able to use it without any issues.
World War Heroes APK Screenshots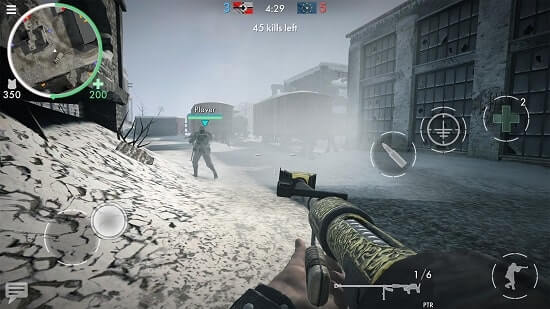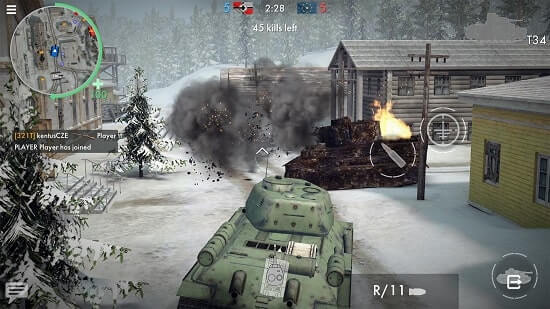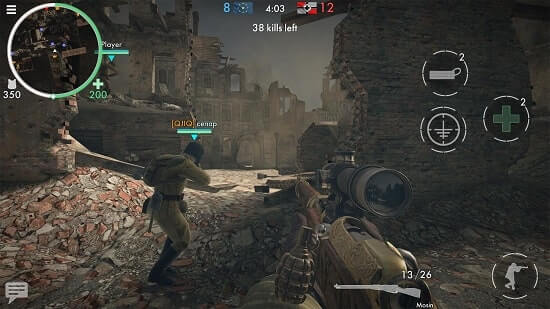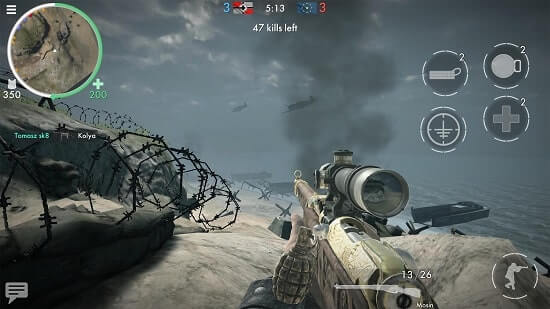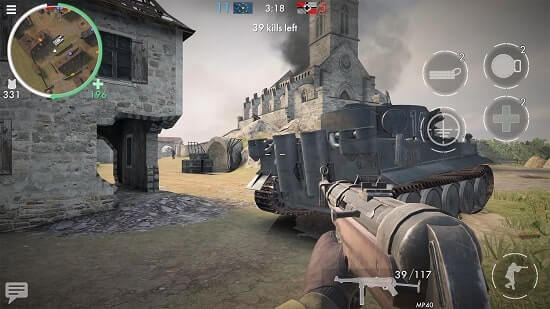 Read More AppLock Pro APK
Final Words
World War Heroes is an intrusive online first-person shooter video game that is set in the era of World War II, an intriguing era. The developers, Azur Interactive Corporation, have also made several other first-person shooter games with settings in modern as well as futuristic time periods that have been quite hitting earlier among gamers, but they thought of giving the games around the world a close experience of the Second World War. That's where the idea of creating World War Heroes came from.
There are beginner guides present on the Internet to help you understand and play the game. It is a lot of fun if you play in teams. The gamers who proclaim themselves as shooting-game addicts must try World War Heroes. If you wish to try out a new FPS, you can go over to Google PlayStore or Appstore to get World War Heroes, depending on whether you are an Android user or an iOS one. This game can also be downloaded through the APK file of World War Heroes present in the link here.
---