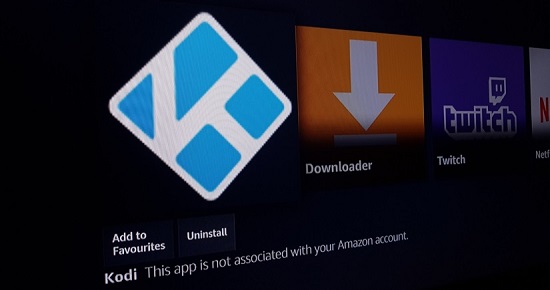 While there are countless online entertainment services, watching movies is still the most popular thing around the world. There are many popular movie streaming services like Amazon Prime, Hotstar, Netflix, Hulu, etc. available but they all come with a subscription plan which you need to renew monthly/quarterly/annually according to your plan.
With an increase in the number of subscriber of online media streaming services, many new modes of entertainment are getting launched too. The devices which are getting popular these days are "streaming devices". You might have heard about Google Chromecast, Amazon FireStick, Apple TV, etc. before, these all are media streaming devices which can be used to stream web, watch movies, listen to music, play games and many more on your television.
Each media streaming device comes with its unique features and you can buy one according to your needs. The best thing about these devices is that they come in all price and taste range, so you can choose one according to your budget and preferences. One of the most popular among all media streaming devices is Amazon Fire TV Stick or Amazon FireStick TV.
As we told earlier that you will need to pay subscription fees of services you can actually stream with FireStick. Good thing is that the cast isn't the same when it comes to jailbreaking the Amazon FireStick TV device. Yes, you can actually jailbreak Amazon TV Fire Stick and access various content online without paying the subscription fees. Here in this post, we are going to tell you everything about Amazon FireStick rooting and best apps for Fire Stick too.
What Is Amazon Fire TV Stick/Amazon FireStick?
As the name says, FireStick is a device that is introduced by Amazon and it does all work that a media streaming device can. By using Amazon FireStick you can stream content from various online sources like Netflix, Amazon Prime, Hotstar, TV Networks, YouTube, and many more. All you need is Amazon FireStick and a TV with HDMI compatibility to turn it into a Smart TV.
Various FireStick models are available with different functions. Starting from $39.99 Amazon Fire TV Stick comes even in a price tag of $279.99. You can visit the official FireStick Amazon page to know more about the latest pricing and features of the device.
Is Jailbreak Amazon FireStick Legal?
We've seen a buzz among people that is jailbreaking an Amazon FireStick TV device legal or not? Well, we have a piece of good news if you are in favor of device rooting. Jailbreaking Amazon FireStick TV is completely legal, but there's a catch!. Though you can buy a FireStick and jailbreak it without any issues but doing illegal activities and harming copyright content can land you in trouble.
That's why we will recommend you to jailbreak Amazon FireStick only for personal and educational purpose and not for any black-hat or illegal work. Below in this FireStick jailbreaking guide, we have shared two of the best working ways in which you can easily do Amazon FireStick rooting.
NOTE: We don't recommend or support using of pirated and copyright content. You must be aware of this thing while streaming online content. We are not responsible for anything wrong done by users.
Method #1. How To Jailbreak FireStick 2020 Guide
Jailbreaking a FireStick isn't hard as rocket science nor it is as easy as 1,2,3. So if you want to know how to jailbreak FireStick 2020 then below we have shared a step-by-step tutorial with images to get your work done. Before you begin with the process make sure you are getting constant electricity because the failure of this process can damage your device. So, let's begin with the first method to jailbreak Amazon FireStick 2020.
Part 1. Preparing FireStick
First of all turn on your FireStick and click on Settings from the home page (top menu bar).
Now you have to click on My Fire TV or Device (depends on your FireStick version).
Under Device settings, click on Developer Options.
Now enable both options "ADB Debugging and "Apps From Unknown Sources".
If you get a pop-up message then click on Turn On.
Part 2. Installing Downloader
Once you have done this, simply click on the Search button (lens icon) from the menu bar.
Type Downloader using on-screen keypad and tap on the word that says Downloader to search.
Click on Download and wait for the download to finish.
Part 3 – Jailbreaking FireStick
Once done, open the Downloader app.
There will be an option to enter a URL.
Copy Paste the URL mentioned below and click on Go.
The downloader will connect with server and your download will start automatically.
When it gets completed, open the app and click on Install.
Once installed you can open Kodi app to stream movies, TV shows, news, cartoons and many more for free.
Method #2. Amazon Fire TV Stick Jailbreak [ES File Explorer]
Though, the first method will work without any issues still there is a second way in which you can jailbreak a FireStick device. This method includes the use of an app called ES File Explorer. This app lets you browse your device storage and provides various in-built options for power management. You can follow the steps mentioned below to jailbreak FireStick ES File Explorer.
If you have enabled the "Unknown Sources" option before then you can directly start following from step, else start following from step 1.
First of all open Settings and then click on My Fire TV.
Now open Developer Options.
Turn on both options that say "ADB Debugging" and "Apps from Unknown Sources".
Open Settings page once again and then open Preferences.
Click on Privacy Settings and then disable Device Usage Data.
Also, disable Collect App Usage Data.
Come back to the device home screen and click on Search Tool in the top-left corner.
Type "ES File Explorer" in the search field and press Enter.
Tap on the ES File Explorer app from search results and then click on Download.
Once downloaded, open the app.
Tap on the top-right corner of the app and click on Downloader. Or you can click on Tools and then Download Manager on left.
Click on the +New button and enter the below URL:
https://bit.ly/2OTMDQT
You can enter the name as "KODI" or leave it blank.
Tap on Download Now and once it is downloaded, open it.
Tap on Install and wait for the installation to finish.
Open the app once installed and enjoy watching movies, TV shows, cartoons and many more without paying any subscription fees.
Jailbreak FireStick TV Apps | Best Fire TV Stick Apps
VPN Apps
After jailbreaking your Amazon FireStick first thing which you should download is a VPN app. You can follow the above guide to know how to jailbreak Fire TV and then install a VPN app afterward to stay anonymous and access blocked content. Some of the best and free FireStick VPN apps are:
NordVPN
CyberGhost
ExpressVPN
IPVanish
Kodi (XBMC Media Center)
Kodi is one of the best FireStick apps and if you own an Amazon FireStick then you should definitely download it. This app will let you watch movies, sports, live TV, cartoons and many more for free. It can also help you in saving bills of services like Amazon Prime, Hulu, Netflix, etc.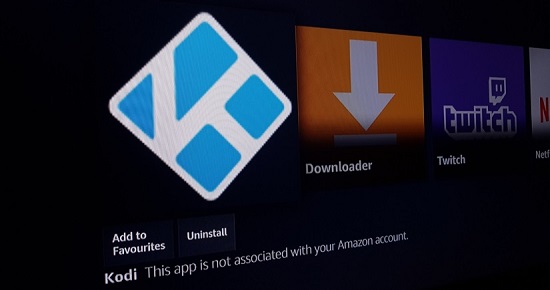 Terrarium TV
We have seen a number of people asking about how to jailbreak FireStick Terrarium. You just need to jailbreak your FireStick and then install Terrarium APK on it to watch unlimited TV shows and movies online without downloading and sign-up.
Mobdro
FireStick is used mostly for entertainment purpose and Mobdro is a leading Android mobile app to watch and download movies and TV shows. Doesn't matter if you want to watch sports, movies or cartoons, Mobdro offers everything.
ES File Explorer
When you jailbreak your FireStick device, then you will begin to download content from third-party apps and services. Don't forget that storage space of Amazon FireStick is limited and you can manage/clean it by using ES File Explorer app.
FAQs Related To FireStick Rooting
We hope you are able to jailbreak FireStick by following above-mentioned methods. We have tried to be as clear as possible and there are screenshots added for your help. Still, there are some questions which people keep asking on forums and in the comments section. To clear your doubts we are answering some of the most asked Amazon FireStick help questions.
Is It Safe To Jailbreak FireStick?
As we told earlier that you can do anything with your Amazon FireStick devices (unless you are doing illegal stuff) since you've bought them. You can jailbreak the FireStick to get most out of it and to enjoy its services beyond the limits.
What About Amazon Fire TV Stick Warranty?
There's a piece of good news! You can jailbreak Amazon FireStick and it won't void the warranty. You are doing it to install apps and services which is okay. Beware that you should not make any changes to the hardware or software of the device which can affect its performance.
What Does It Mean To Jailbreak FireStick?
Jailbreaking a FireStick means to change the way apps get installed in your device. After you jailbreak Amazon TV Stick you can install apps and services from third-party without any warnings or issues. Just a Google search of "jailbreak FireStick apps" will get you a list of hundreds of free FireStick apps.
Fire Stick Jailbreaking Cost/Pre-Jailbroken Amazon FireStick
There are many people who are good at doing FireStick rooting so you can often see offers related to it. Many sites like e-bay have gigs of people selling pre-jailbroken FireStick. Though there is nothing bad in buying those until the seller is trustworthy.
The best is to Jailbreak Amazon Fire TV Stick yourself by following the tutorials on the web.
How To Jailbreak FireStick 4K, TV, TV Cube?
The user interface of Amazon FireStick, 4K, TV and TV Cube is almost the same and you can perform the above-mentioned steps on them too. We've tried to jailbreak FireStick 4K and these steps worked on it without any errors.
If you have any other question which is not listed above, or you are facing any problems in using or jailbreaking Amazon Fire TV Stick 2020 then you can let us know about it via the comments section below.
Final Words
In this digital era, you don't have to look for ways to keep yourself entertained. There are various ways available these days which can help you in killing your boredom. From booking tickets to reading newspapers and from playing games to ordering food, you can do almost everything online and with Amazon FireStick, possibilities are endless. Along with streaming media and listening to music, you can now use voice controls with FireStick to get your work done.
Amazon FireStick also supports Alexa so you can just say "Alexa, turn off the lights" or "Alexa, play Hitman movie" and your command will be fulfilled. You can read out the above guide to know how to jailbreak Amazon FireStick 2020. If you are facing any problems in jailbreaking FireStick or know any other method to do it, then let us know about it via comments below.
---