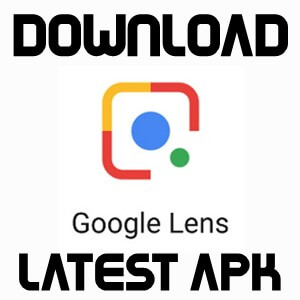 Google Lens apk can be best described as an AI-powered search engine that uses the smartphone camera as well as deep machine learning to recognize images and objects in front of the camera lens and giving information about them. Using visual analysis based on a neural network and with the help of Google Assistant, Google Lens detects the objects, gives information, and suggestions that include scanning, translation, shopping. etc. Google launched this application in 2017 in a standalone format just for Pixel and Pixel 2 phones, but then later integrated it into Android's in-built standardized camera application and Google Photos app for Pixel phones.
There are many things that Google Lens APK for Android does that make our lives easier. It enables you to automatically connect to a Wi-fi network just by taking a picture of the SSID sticker present on the back of that Wi-fi router. Moreover, Google Lens recognizes places where you visit like restaurants, cafes, bars, clubs, and shows you their reviews, opening and closing times, as well as address details. All just by the camera in your phone. You can point it to a plant and can get all the information about it in detail. Google Lens APK for PC is also available for everyone.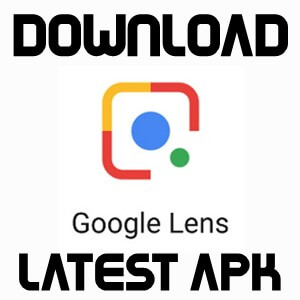 But the most useful power of the Google Lens Search APK file is that it can recognize text from any physical document, be it paper, a book, a blackboard, anything that contains words, and can copy all the text onto the phone's clipboard. So you can use that text and paste it wherever you want that helps you. In 2018, Google Lens was made available for iOS devices, and later on in OnePlus devices but within Google Assistant. Then the app of Google Lens was introduced for anyone to download from Google Play Store. Not only text, but Google Lens can easily read labels, barcodes, QR codes, and whatnot. You can download Google Lens APK from this webpage.
Google Lens App For Android Features
Translate Almost Anything – Translation is the best and the most useful feature of Google Lens. You can literally point your phone at any written text and, with the help of Google Translate, the translated text is displayed almost immediately in front of your eyes. You don't even need internet for that, it can perfectly work offline.
Smart Text Selection – Through this feature of the Google Lens latest version APK, you can point your smartphone camera at text, then highlight that text within Google Lens, and copy it to your clipboard so you can use it within your phone. This helps a lot and saves a lot of hard work if you're copying for a presentation or your assignment or anything else.
Smart Text Search – This feature is the follow-up of the above one. Basically, when you enable to highlight text through Google Lens, you can also search that text online with Google Assistant. This feature comes in handy if you need to look up definitions or relevant information, for instance.
Online Shopping – Well, who doesn't love to shop for the things that caught their attention during the day. With Google Lens APK free download, if you see a dress or some furniture, for instance, that impressed you, you can identify them or similar items available for purchase in nearby shops. It will also tell you the store's details including Google reviews, opening and closing time, address details, etc.
Google Homework Questions – Homework has never been made to do in an easier way. With Google Lens, you can just scan the question you are stuck on, and find the probable answers on Google.
Search Nearby – This feature enables you to know your surroundings by just pointing your camera around. By the virtue of Google Maps, you can find where you are if you get lost or search for places to eat or stay nearby.
Hear The Text From A Real World Aloud – In case you've been handed a long memo or a boring detailed document of some sort that you are too tired to read, this feature comes in handy. So give your eyes some rest and let Google Lens take care of it. You can hear whatever is written on those documents just by pointing your phone at the paper or docs, and click on the 'Listen' option at the bottom. Google Lens app download will actually read all that text for you out loud, in a pleasant enough voice.
Save Contact Information – At this point, you might be surprised as to what all Google Camera Lens APK can do. Now you'll see, it can handle your contact too. If you've got a business card and don't want to spend your precious time typing the gory details in your contact list, Lens got your back. All you have to do is open Google Lens, point your phone's camera (as usual), and tap on the name of the person on the card. Google Lens will recognize the name and number without a glitch and ask you to add to your contacts. Saving contacts now has become as simple as that.
Email, Call, Text, and More – If you've got an address or a number on a business card or an invitation, or even the front of someone's door, and you need it on your phone to initiate a specific action ASAP, then this feature of Google Lens will take care of that. You just have to open the Google Lens app as always. and point your phone at the above things, and tap at the text shown. Google Lens will recognize the text in no time and will suggest to you the most appropriate actions to do according to the info. So you can either roll it in an email draft, or have your dialer ready to call or your messenger for text, or Google Maps navigating a map for the address from your current location. Google Lens can manage any of these with a single click.
Latest Version Google Lens APK File Information
| | |
| --- | --- |
| App Name | Google Lens APK |
| File Size | 21.2 MB |
| Latest Version | v1.13.201020059 |
| Operating System | Android 7.0 and Above |
| Developer | Google LLC |
| Last Updated | April 2021 |
Download Google Lens APK | Google Lens App Download
Google Lens is one of the best search engine app that comes with some really advanced features. If you have not used this app yet then you should definitely try it today. Most probably, it will come pre-installed on your Android mobile and smartphones, but if not then you can download Google Lens APK file from this page and install this app manually. If you have installed an APK file before then you can follow the same process to install this app as well. If you are new to APK files then we will recommend you to read the Google Lens install steps mentioned below to install this app without any assistance.
Google Lens APK Installation Steps:
The first step will be to enable the "Unknown Sources" setting from the Android Settings menu.
Open Android Settings and navigate to Security Settings.
Scroll down and find Device Administration settings.
You will find an option named "Unknown Sources".  If the option is disabled, just enable it.
Now, head back to the Downloads folder and click on the Google Lens APK file.
Tap on Install and wait for the installation to finish.
Once it is done, open the app and you will be able to use it without any issues.
Google Lens Android App APK Screenshots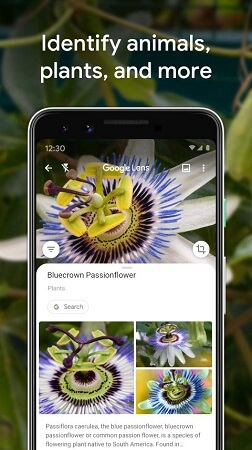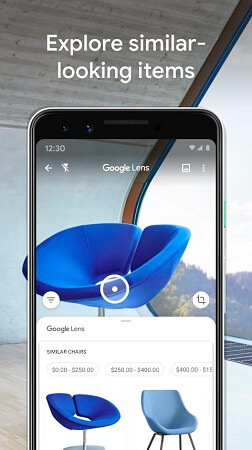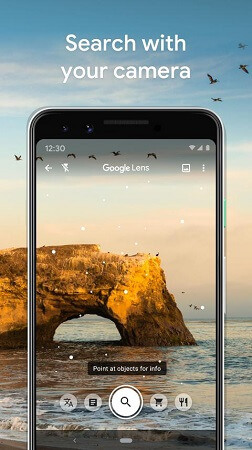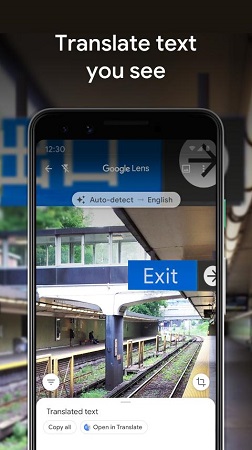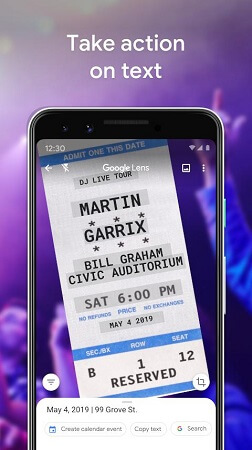 Final Words Google Lens apk
Google Lens Launcher APK rightly represents the cutting edge of the latest camera technology offered by Google, and it keeps getting better with constantly small updates and the rumored launch of new features in the app in the near future.
You can open the Google Lens app automatically by saying "Hey Google. Open Google Lens." and your perfect Google Assistant will oblige. Google Lens is an all-rounder app that eases the life of people greatly, but it is highly underrated. The Google Lens APK download is available here.
---